Inspire AV formed out of the desire to provide customers with the highest quality of products and services in home entertainment, smart home and ecofriendly solutions. Technology is our passion, and it shows in our level of knowledge and craftsmanship.  Our goal is to provide simple solutions so everyone in the home can enjoy their home to the fullest.
At Inspire AV, we pride ourselves at creating a culture for being the best in the field. As so, we continually seek out to further our education in anything electronic, home or automation related so that we are able to provide world class service to our customers.
Inspire AV has pursued the Custom Electronic Design & Installation Association CEDIA certification designations – (CEDIA is the leading global authority in the $14 billion home technology industry. CEDIA represents 3,500 member companies worldwide and serves more than 22,000 industry professionals that manufacture, design, and integrate goods and services for the connected home. For more information about CEDIA and why Inspire AV has pursued certification, you can go to www.cedia.org/about )
As our business grows and future technicians are needed, you can be assured that Inspire AV makes education and certification a priority for ourselves and our employees.
Current CEDIA certifications at Inspire AV are:
David Estabrook-
CEDIA Electronic Systems Certified. Technician (ESC-T)
CEDIA Electronic Systems Certified. Networking Specialist (ESC-N)
Donald Estabrook:
CEDIA Electronic Systems Certified. Technician (ESC-T)
Meet the Team
We are a team of dedicated professionals, ready to do what ever it takes to make your business grow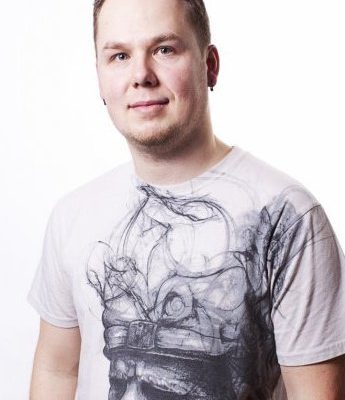 David Estabrook
Owner
David loves technology. His passion towards electronics is what has allowed him to excel in the electronics industry since 2001. After working for a well respected independent retailer in Winnipeg for 18 years, he decided to further his education and just recently graduated as an Electronic Engineering Technologist. He graduated at the top of his class, while also serving as the Chair of the Red River College IEEE Association. It was while at school he realized that he wanted to go out on his own and apply many of the skills he learned at college to offer a level of knowledge and service to his customers that no one else in the city could.
Inspire Audio Visual Inc. - Winnipeg Custom Smart Home Automation & Home Theatre Specialists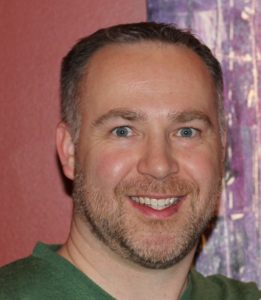 Donald Estabrook
Owner
Donald is a graduate of the University of Manitoba Asper School of Business with majors in Marketing and Small Business Management. Don spent 13 years as a Sales Representative for a multinational CPG company.
Don shares his brother's passion for electronics, home automation, attention to detail and drive for providing outstanding customer service.
After building and wiring his own home in 2008, integrating Control4, then Crestron, video, distributed audio, lighting, HVAC and smart home technology. It was a no brainer when the opportunity arose to partner with his brother David to be able to provide Winnipeg with quality custom integration.
Donald's passion and firsthand experience living with smart home automation allows us to better understand our customers' needs and develop home automation solutions that fit their lifestyle.
Donald is a CEDIA Electronic Systems Certified Technician (ESC-T).
We look forward to Inspire AV having the opportunity to becoming you and your families go to experts for custom automation, audio, video, networking and security needs.
Inspire Audio Visual Inc. - Winnipeg Custom Smart Home Automation & Home Theatre Specialists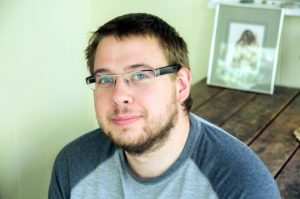 Kelly Sveinson
Technician
Kelly shares Inspire Audio Visual's passion for technology.
With the increase of residential and commercial products connected through the Internet of Things (IoT). Possessing a strong background in Networking is becoming a must in today's world of Audio, Video, Control and Automation.
Kelly has over a decade of IT experience. His IT experience is crucial to being able to understand, design, implement, diagnose and service Custom Integration (CI) projects. The network is the backbone of any system, and Kelly's skill set is just another one of those details we look for at Inspire Audio Visual to ensure the foundation of your system is in great hands.
Over time, although technology is constantly evolving, some aspects of the Audio, Video, Control and Automation industry have not. The need for a high degree of craftsmanship is always required when tackling those custom jobs or when applying those everyday finishing details. Kelly holds a degree in Cabinetry and Woodworking technology ensuring that those extra details are looked after by a true craftsman.
Kelly's work experience, ability to learn and apply new concepts as well as his attention to detail is what excited us at Inspire Audio Visual to add him as our newest team member.
Inspire Audio Visual Inc. - Winnipeg Custom Smart Home Automation & Home Theatre Specialists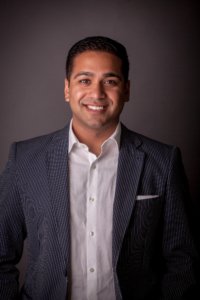 Neil Patel
Technician
Neil joins the Inspire Audio Visual team from an extensive background in sciences, sales, installation and customer service.
Though initially working for a big box electronics retailer while in university, Neil's desire to provide paramount customer service and his addiction to high end video/audio led him to join a locally respected A/V retailer for over 8 years. After graduating from Dental Hygiene, Neil's love for technology pushed him into a career change he would never regret.
Neil used his experience to join an A/V Technician division of a local hospitality chain who were solely responsible for all video, audio and lighting integrations at over 42 local venues. The businesses included banquet rooms, live theaters, restaurants, pubs and nightclubs. He was involved in distributed audio/video system integration and support, TV/projector installation and servicing, video wall installations, digital signage creation/maintenance and nightclub sound and lighting.
His passion for audio extends outside of Inspire AV as he is an alto saxophonist, guitarist. He is also a locally respected DJ and Professional photographer for over 10 years.
Neil's drive to learn new concepts and technologies, his demand for perfection and his love for improving customer experiences have us excited to join the Inspire AV team."
Inspire Audio Visual Inc. - Winnipeg Custom Smart Home Automation & Home Theatre Specialists